I can't believe it's been 5 days since I blogged. The days just fly by and I'm still trying to figure out a way to slow them down. First things first.. a couple of pictures of Natalie. I hope yall don't get tired of me telling you how cute she is! :) We put her exersaucer together this past weekend, and she loves it. She's really beginning to take an interest in her toys and anything else she can get her hands on.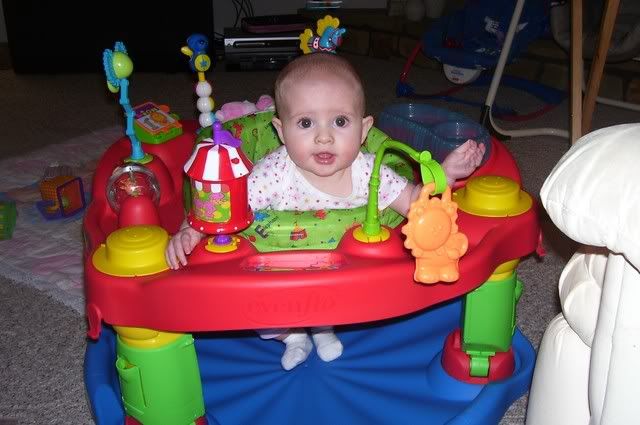 I also tried to take a few more pictures of her with her cute little hat. She wasn't as fussy about it being on her head this time, but she still wasn't crazy about it. I got a lot of shots of her looking the other direction, but here's the one where she did look straight at me. Look at those eyes!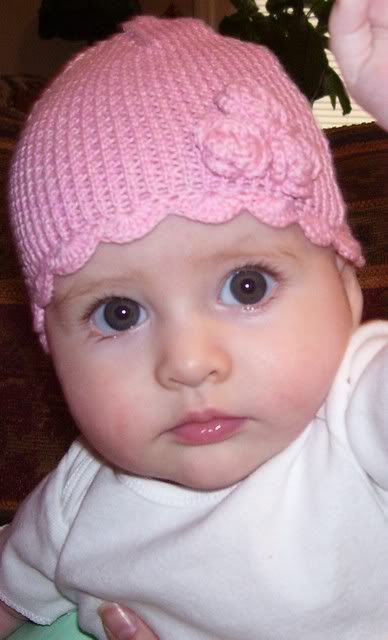 So in other news... yesterday was such a fun day! I already had planned to go get my haircut with my friend Elizabeth. Our hairdresser is about 40 minutes away, so we usually go together and make a mini-trip out of it. Then right around lunch time, me and
April
, and our friend Amy decided to go on a road trip to Birmingham to pay a visit to
Scrap, Etc.
The store was just a little under 2 hours away but we had a good time and it was worth the trip. Great little store they have with LOTS of the newest product. Amy has a 21 month old and Natalie was with us too, so a big "GOOD JOB" to the kiddos. They were so good. They handled riding in the car all afternoon like pros. I got myself a small little stash of new stuff to play with.
You'll also notice my happy mail I got today. Creating Keepsakes and Paper Crafts, so I've got some good reading ahead of me.
Now a post just wouldn't be a post without some layouts. These are some I've worked on the last few days. Sorry they are a little blurry.The first four were inspired by some things I saw in the March issue of CK. The last one is a scraplift of one of
Telah's
pages.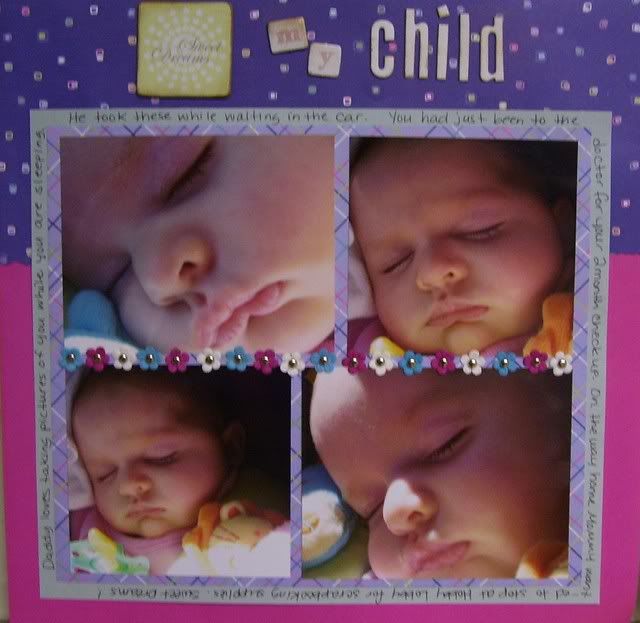 You may be thinking you've seen those sleeping pictures of Natalie before. John got a little click happy that day, so I had quite a few of these sleeping shots. I just had to scrap them all. Ok, I think I'm caught up! I'll try not to let 5 days go by before posting again!