So what do I think about the Scotch ATG 700?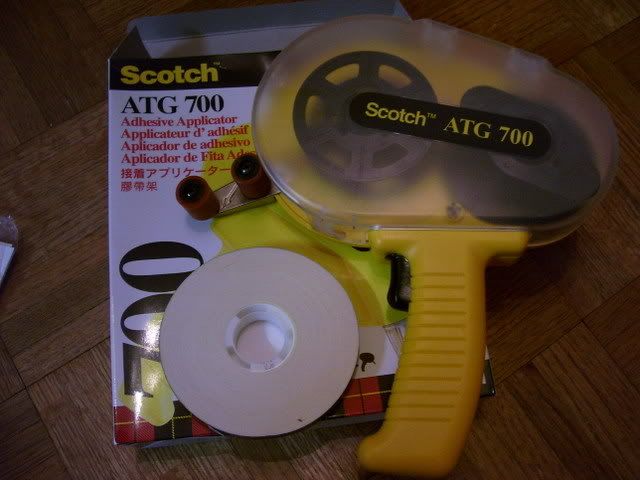 It rocks! The thing is so huge though, I just had to share some of the comments I got tonight at our monthly crop:
Are you packing boxes tonight? (this one was almost everyone's first reaction)

You planning on pricing stuff?

That looks like the warehouse/Office Depot version of a tape gun

You sure you're gonna have enough adhesive for tonight?
And my favorite:
That's not just a tape runner, that's a tape bazooka
My friends... such comedians.