I love this picture of Natalie. I used it for one of her baby's 1st Christmas ornaments.
Tomorrow we travel to Tennessee to visit with John's Grandma Wolfe and Aunts, Uncles and cousins. Sadly, John has to work tomorrow so he has to miss the trip. I really wish he could go, but that's just the way the schedule fell. We only see this side of the family once a year at Christmas, so I'm looking forward to it.
I made a mini-album for Grandma Wolfe. Even though she hasn't recieved it yet, since we are going up there tomorrow, I think it's safe to post pictures of it. I'm not sure how often she may visit this site, but I'm thinking she won't before tomorrow afternoon. All I did for this album was cut 12x12 bazill cardstock in half and then fold to make a 6x6 book.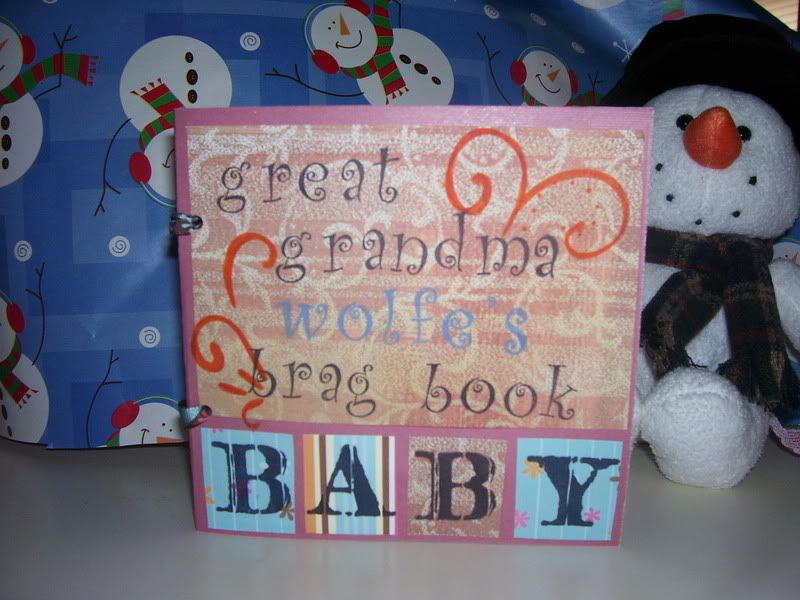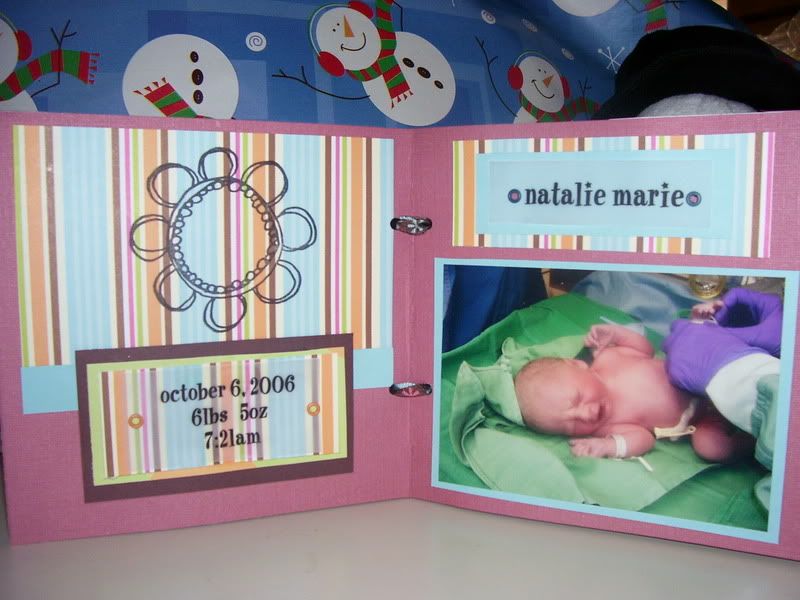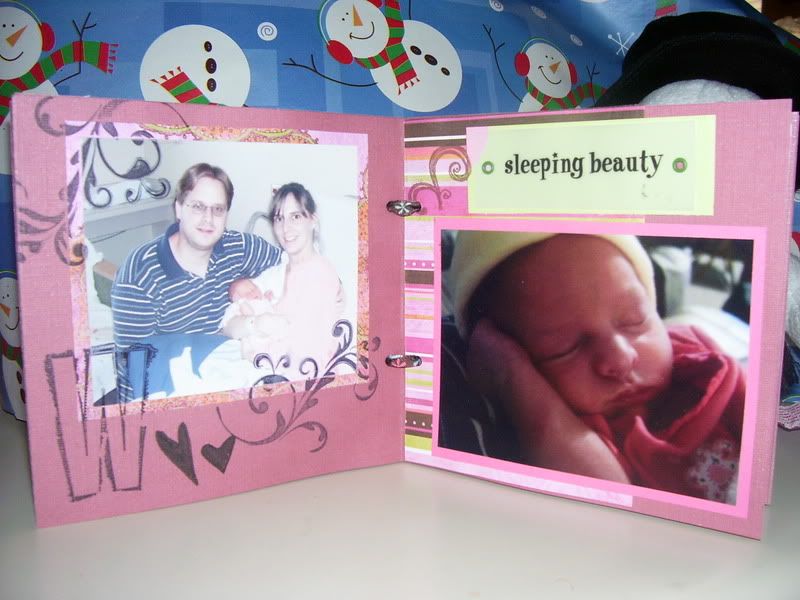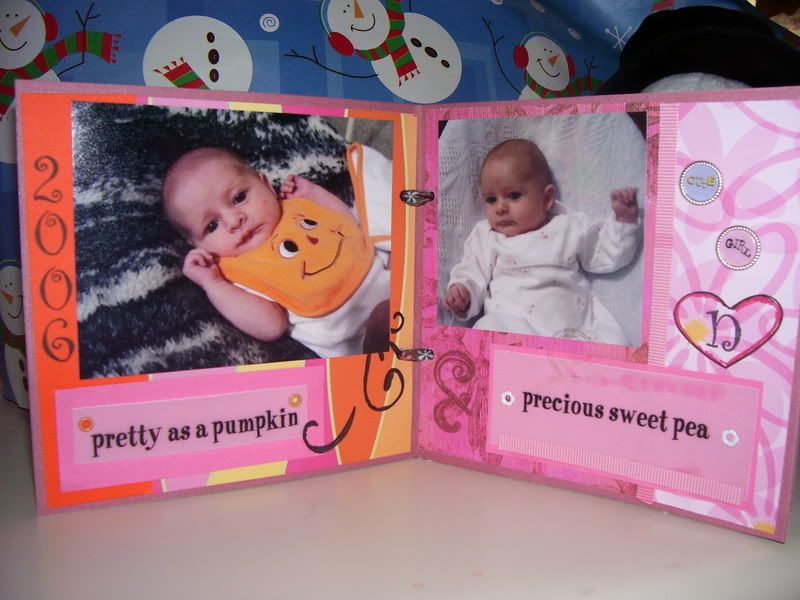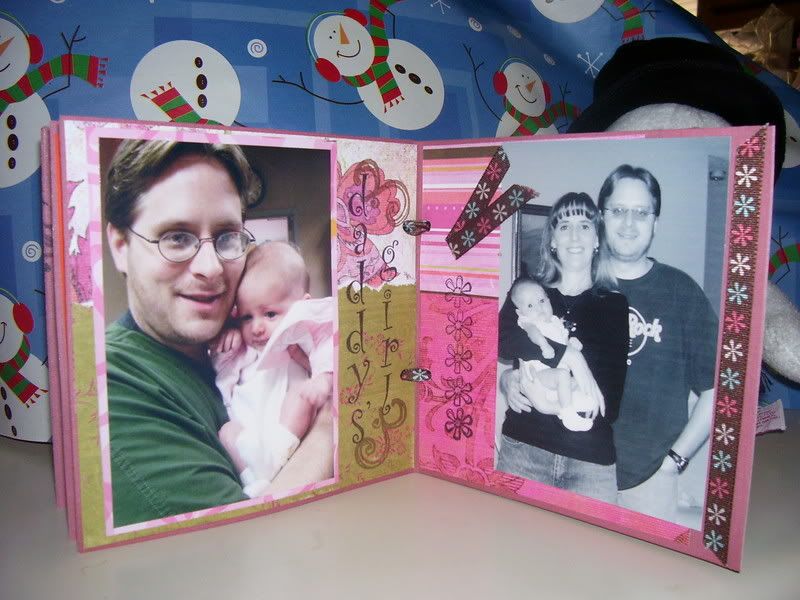 I had a little trouble finding the best adhesive to use for holding the cardstock together. I've got to find something better than the small tape runners at WalMart. I hope it doesn't fall apart.
Edited to add:The lower case stamps on the front cover are a set by MSE. The BABY on front is Technique Tuesday. The phrases inside the book are printed out on vellum. I'll have to look at what font I used.. don't remember off the top of by head. And then all other stamping (swirls, flowers, etc) is Autumn Leaves stamps.